Saturday, June 7, 2008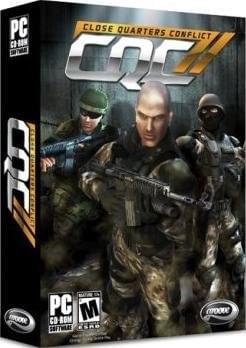 ScreenShot:


System Requirements:

CPU: Intel Pentium III or an AMD Athlon equivalent.
OS: Windows® 2000\XP (95\98\ME\NT not supported)
If you are running Windows 2000\XP you must have Administrator or Power
User rights to properly install and play Close Quarters Conflict.
Memory \ RAM: 256 MB System RAM.
Hard Disk:1.2GB free disk space.
Video: 100% DirectX® 9.0c compatible 64MB hardware accelerated video
card and the latest drivers.


http://rapidshare.com/files/113576609/CloseCQ.part01.rar
http://rapidshare.com/files/113580519/CloseCQ.part02.rar
http://rapidshare.com/files/113584296/CloseCQ.part03.rar
http://rapidshare.com/files/113587392/CloseCQ.part04.rar
http://rapidshare.com/files/113590872/CloseCQ.part05.rar
http://rapidshare.com/files/114041039/CloseCQ.part06.rar
http://rapidshare.com/files/114045150/CloseCQ.part07.rar
http://rapidshare.com/files/114047569/CloseCQ.part08.rar
http://rapidshare.com/files/114050378/CloseCQ.part09.rar
http://rapidshare.com/files/114051061/CloseCQ.part10.rar

You need to unrar, burn or mount CD image and install
0 comments: